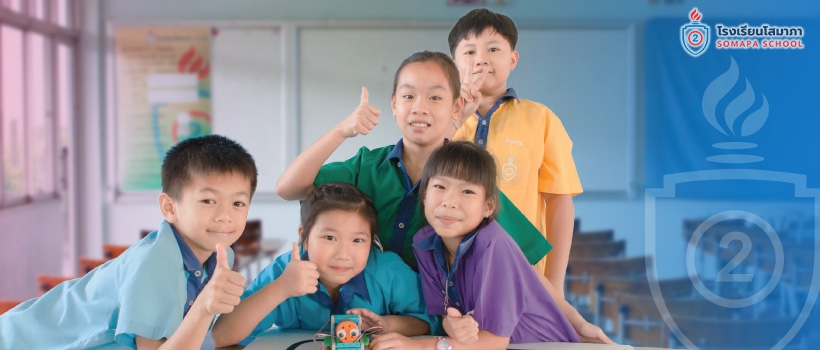 Elementary Program (Utilize the Basic Education Core Curriculum of the Year 2008)
The aim of our program is to develop students to be self-disciplined, virtuous, eager to learn, rational and love to read, and train them to have strong analytical thinking and problem solve skills, solid mathematical and scientific skills, robust technological skills, and strong communication skills, both Thai and English. Also, another goal is to groom the students to be a lifelong learner who has conscious in preserving arts, culture, traditions, Thai language, nature, wildlife, and environment. Lastly, we have a strong will to teach our students to uphold the Democratic form of Government with the King as Head of State, have good health, always develop themselves according to their own potential, and learn how to live happily in the Thai society.
Teaching and Learning Management Guidelines
Somapa School focuses on developing the potential of learners in accordance with the teaching and learning curriculum and promotes the use of 21st century learning skills by organizing projects, activities within and outside the curriculum to enhance the potential of all diverse learners. Therefore, our curriculum will be focusing on analytical thinking using Active Learning methods, practicing rational thinking skills, and step-by-step coding. In addition, we have implemented the STEM Education teaching and learning which encourages learners to develop their key skills, Thai language skills and English for communication skills. Moreover, we have organized the learning program on energy and environmental conservation according to Somapa School Environment Curriculum which promotes morals and ethics, instills discipline and positive attitude, teaches our students to keep develop themselves up to their full potential as well as guides them how to apply the knowledge to their daily lives efficiently and effectively.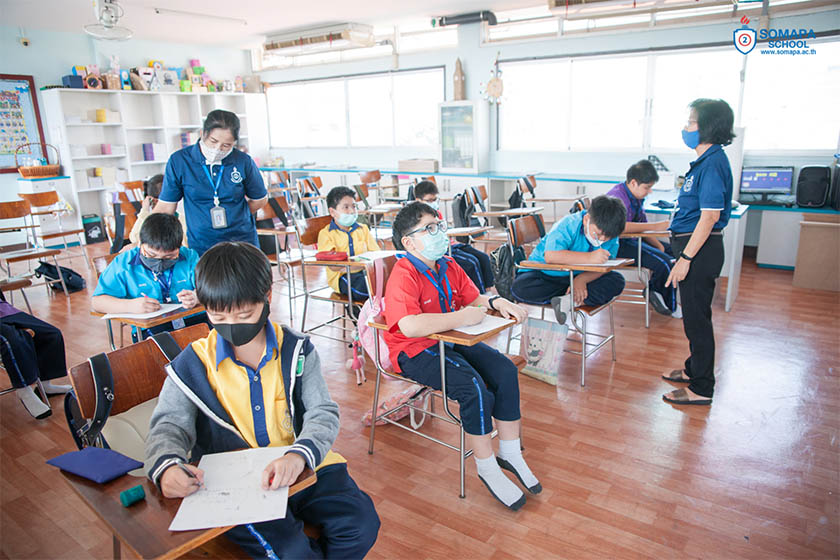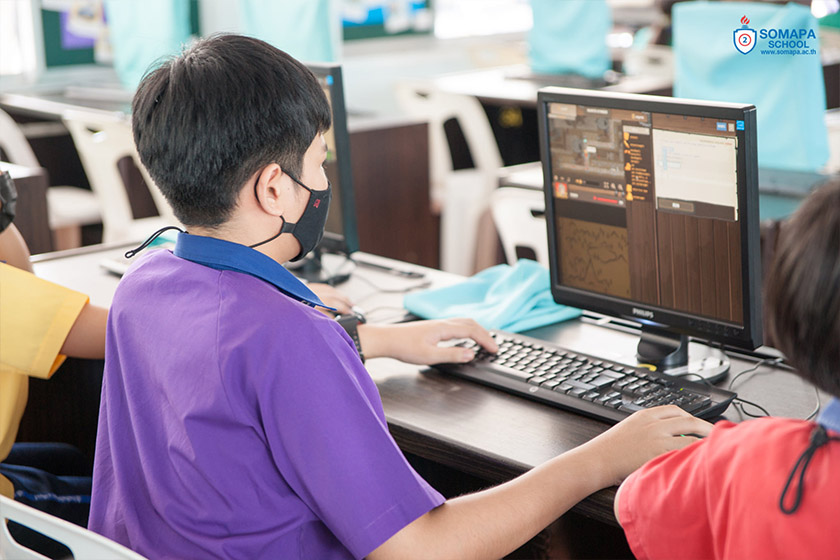 For inquiries, please contact the Administration Department every day, including public holidays.
from 08.00 ? 17.00.
Tel: 0-2734-8865
Email: somapanawamin@gmail.com